Let's keep this brief and to the point:
We've all heard the ranting from both sides of the aisle, ranging from the liberal perspective of "Concentration camps, inhumane conditions, and abolish I.C.E" accusations, to the hungry wall building Republicans who want to prevent the influx of "Dangerous" individuals from coming into the country. It's hard to differentiate what is fact from fiction from the various points of view that push different narratives and agenda's for their audiences in today's media for something that should be cut plain and simple. So let's cut the crap and get right into the facts of this whole ordeal and search for the truth and nothing else:
First, let's start off with the comparison of the Obama and Trump administration in regard to the number of deportations of undocumented immigrants. It is reported by CBS's evening news with Norah O'Donnel that for the first two years of the Obama administration, 689,322 undocumented immigrants were deported. In comparison to Trump's first two years of office, it is shown that 387,116 undocumented immigrants were deported. Former President Obama had given a speech in 2014 upon enforcing immigration laws in which he states,"Even as we are a nation of immigrants, were also a nation of laws…Undocumented workers broke our immigration laws, and I believe that they must be held accountable…that's why over the past six years deportations of criminals are up 80%…and that's why we are going to keep focusing enforcement resources on actual threats to our security".
When an individual is in the country illegally, it violates U.S code 8. 1325. For those seeking legal asylum to be considered legal asylum seekers, individuals must enter at the port of entry to be considered as such.
In regard to family separation or zero tolerance for migrant families, for right or for wrong, it is the same process as any other individual who is pulled over by an officer and arrested for a DUI or even when a parent is arrested when there is a child nearby. If there is a child present during the arrest, the suspect will be separated by the child considering it is an ongoing investigation.
The aspect of family separation or the commonly used phrase "Kids in cages" was also present under the Obama administration. Obama did not however establish this sort of process , referring to the 2014 pictures of kids in cages awaiting process within the detention facilities during his years of office.
It is noted from business insiders piece Trump:'Obama built the cages his admin uses on migrant children that the Obama administration had some criticism over the conditions, but not compared to the amount of backlash given towards the current administration. It is a false statement to say that "Obama built the cages".
For the millions of undocumented immigrants in the country (A problem that will not be solved through mass deportations or raids, but rather a more effective pathway to citizenship), it creates another problem not discussed. This particular problem deals with the aspect that undocumented immigrants or non citizens effect elections. This includes such instances as the number of seats a state can have in congressional office in which a state can have more representation than deserved since seats are designated by the population of a state.
Many Demonize I.C.E officers for simply doing their job by enforcing the laws and policies directed at them to obey. For change to happen though, Congress must pass bills to change any policies or laws that are deemed "Immoral" for today's standards, for the power is in the hands of elected representatives to do so. Officers are simply enforcing the policy and law that lawmakers have established. There is however, absolutely no excuse for children to die under I.C.E care, an issue that must be handled through a case by case basis in order to prevent such from happening ever again. Nor is there an excuse for officers who made fun of a 16 year old dead migrant and other lawmakers.
With some reports of migrants dying because of the travels or the "Conditions" at the Border, one must also take in mind the other families that have been ruined by some undocumented immigrants committing horrific crimes within the United States. Both issues must not be taken lightly in order for reform to happen.
A well known fact is the problem of overcrowding migrants in border patrol facilities. The border patrol facilities are meant to hold detainees for a short time due to their "Short-Term- processing" of migrants, whereas I.C.E facilities are designed to keep migrants detained for a longer time. Border patrol facilities, who are generally the first people to get migrants, are not meant for the long term. The dilemma here is that there is such a large influx of migrants coming in at once, it's hard for both facilities, especially border patrol, to keep up. Border patrol facilities do not have the specific supplies such as beds to cater to this amount of individuals coming in.
According to a recent Department Of Homeland Security report, because of this, migrants are being held at border patrol facilities for far too long along with migrants being denied showers, hot meals, and clean clothing. It is noted in the report though that the five facilities that were visited, these facilities provided migrants with snacks, juice, diapers, baby formula, and wipes. The same report states that,"Since June 7th, the number of unaccompanied minors in border patrol custody has been reduced to nearly 2,800 to less than 1,000".
Due to the immense amount of individuals coming in, I.C.E is struggling to send kids to the Department Of Health and Human Services because of how overwhelmed all of the agencies are. According to Washington Post's Hundreds of minors held at U.S. border facilities are there beyond legal time limits, it states that the H.H.S is ,"On pace to care for the largest number of unaccompanied minors in the program's history this fiscal year". It is noted that HHS has had a 57% increase in the numbers of migrant children being sent to them. The post also states that when migrant children arrive, officials try to send all unaccompanied minors upon their arrest to the H.H.S facilities where they remain until they are transferred. There, detainees have access to showers and contractor-provided meals".
Due to this crisis, a bipartisan $4.59 billion emergency border Senate bill was passed to help out with the current conditions of the border in regard to all the overcrowding and to add more supplies; a vote of 84-8. Before Senators signed off on the bill, a congressional house bill was also introduced for $4.5 billion that would cover health standards for migrant children. It is mentioned on Vox's article The furious, last minute fight over the House and Senate border aids bills, explained states that the bill will also give $145 million to the Pentagon in order to provide security at the border. Progressive voices have voiced their concern on the matter, thinking that the Senate bill will hold the Trump administration less accountable for conditions at the border. Because of this, outspoken progressives have voted against the bill despite the benefits that would help out at the border, especially those of migrant children. Such voices are Representatives Illan Omar of Minnesota, Alexandria Ocasio-Cortez of New York, Rashida Tlaib of Michigan, and Ayanna Pressley of Massachusetts.The next step for this bill would be up for the current administration to sign it to go into effect.
There have been multiple accusations from newsrooms and politicians about the aspect of migrants not having toothbrushes, soap, and toiletries. Reports of New York City representative Ocasio-Cortez has stated that these facilities make immigrants "Drink out of toilets " along with accusations towards detainment facilities for having little supplies to provide for migrants. However, the same detainment facility reacted to her comments, posting a video in a sort of tour of the facility with an I.C.E officer who proved her claims to be wrong. The video shows viewers the packed facility filled with plenty of diapers, tooth brushes, medical supplies, snacks, and toiletries for the migrants. This is not to deny or agree with any of the current "Happenings" at the detention centers claimed by the many politicians, officers, and activists, but to instead point out the discrepancies of what is truly happening.
With this in mind there is only one fact, the truth being that someone is lying for political gain and to dismay the American population. Who that is…is for the American people to decide.
I.C.E "Raids" have been reported as targeting over 2,000 illegals within the country, yet recent reports have suggested that only around 30-35 individuals have been arrested in this operation. The reason for the drop of expected arrests was in due part by media outlets warning non legal citizens of their rights; this even included neighbors circling around a undocumented individual in a human chain to prevent I.C.E officers from detaining him in Tennessee, which can be considered under law as "Interference of a lawful arrest", a misdemeanor offense.
Recent I.C.E "Raids" have hit Mississippi with about 680 arrests, thus being deemed as the,"Largest single-state immigration enforcement operation in U.S History" according to Fox New's Nearly half of all illegal immigrants nabbed in Mississippi ICE raid released on 'humanitarian grounds'.
In the same report, it is stated that by the very next day,"Almost half of those detained had been processed and released back where they were initially picked up by authorities". For those individuals released, it is noted that they had been placed into court proceedings in a federal immigration court where they will have their court day on a later date.
These "Raids" however, have been targeted to migrant families instead of those who have committed crimes, crimes other than being illegally in the country. The reasoning for the targeting of families is to discourage the large influx of migrants of Central America from coming in since operations for the border are already maxed out. For right or for wrong, that is for the American people to decide in regard to targeting migrant families to discourage them from coming in.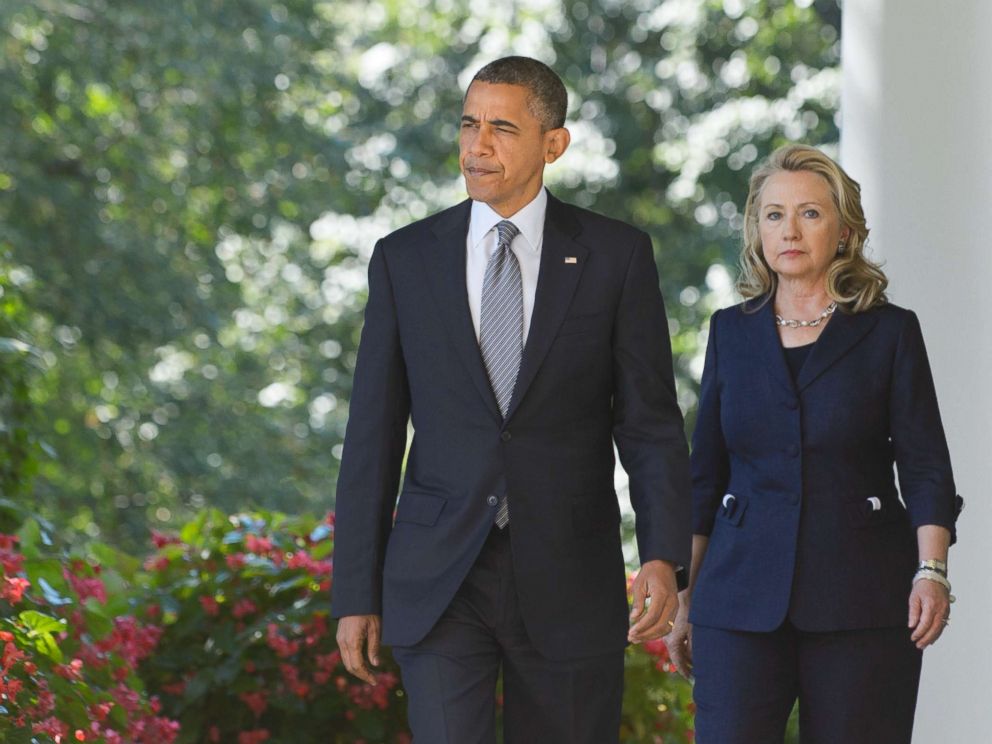 Referring again to Former President Obama's statement , it is still a crime for individuals to be illegally in the country on the basis that "We are a country based on laws" where people must be held "Accountable". When Former Senator Obama was running for office he is seen on a C-SPAN broadcast stating,"We simply cannot allow people to pour into the United States undetected, undocumented, unchecked, and circumventing the line of people who are waiting patiently, diligently, and lawfully".
In the Washington's post piece Democrats used to call for new barriers on the border-and then some were built states that the, "Requests for additional barriers on the border with Mexico preceded the passage of the Secure Fence Act of 2006, signed into law that October by George W.Bush and supported in the Senate by Schumer, Obama, and Clinton".
With all this in mind though, this is not to say that nothing can be done for immigration reform. I am no legal or immigration expert, but why not make the process to become a citizen more effective and easier so that those who are willing to work and make a difference in this country can? The current process may seem like a cut and dry step by step ordeal, yet in reality, it takes years upon years for individuals to become U.S citizens. There has to be some sort of reform to reduce the current time, especially when those individuals are working for the betterment of the country.
The argument of "Migrants will increase crime, etc." has been used for years and is thus invalid. Every-time there is a spike in population, there will always be an increase of crime rate. The majority of immigrants coming in are not here to harm ,but instead are people who are wanting a better life. Yet we mustn't let these views of sympathy blind us to the small minority of 140,000 dangerous criminals amongst the ranks of new migrants coming in that will cause harm.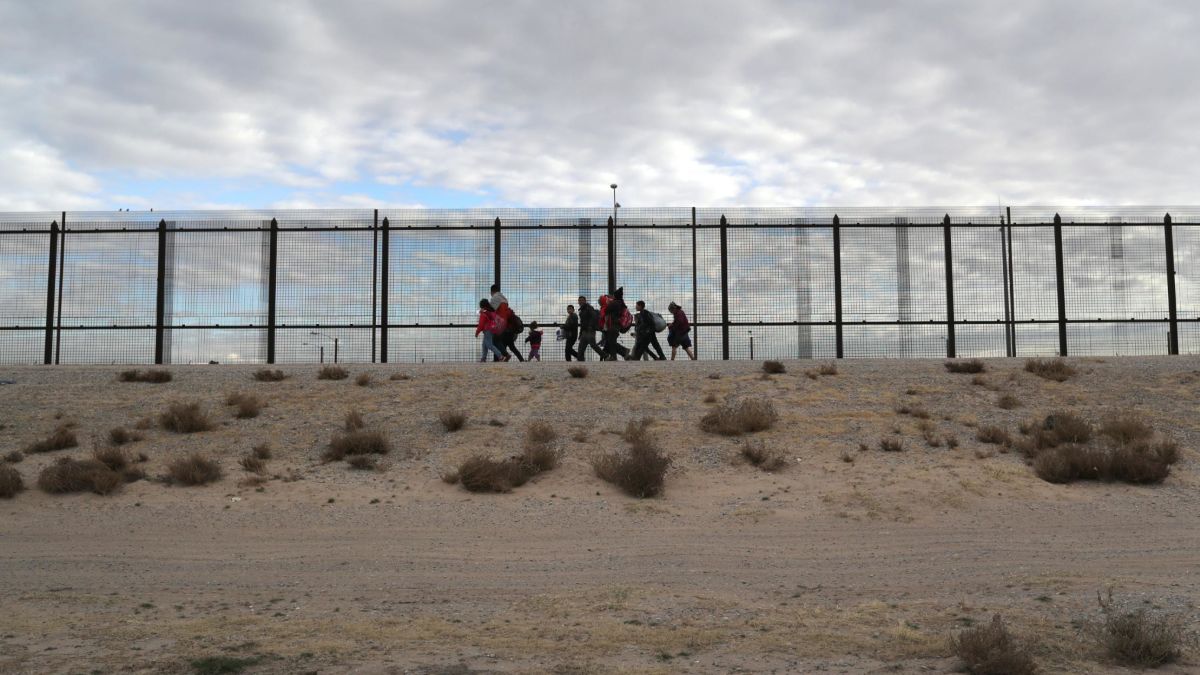 At this point, no one seems to have the definite answer to this dilemma…but one thing is certain; the dehumanizing Of I.C.E officers and undocumented immigrants will not get us closer to solving this problem; whether if this entails the attacking of ICE detainment centers, vandalizing flags, or the false downright wrong accusations of migrants coming into the country; but the putting aside of our political biases on this issue in Congress will. Congress is too caught up in the politics as they make their bold stances on morality and narrow mindedness of law on this issue, which falls fault on both sides of the spectrum.
God's speed, for the fight for justice on both sides is not over yet.